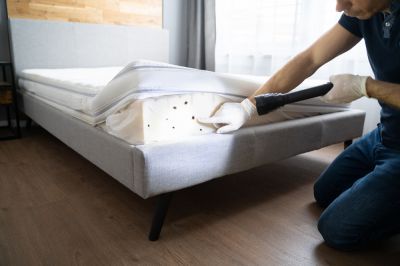 Bed Bugs - Bed bug removal cost and free quote for extermination
Bed bugs are unfortunately becoming way too commonplace in our homes. We are here to fumigate the bed bugs away and make sure they are completely removed from your property. Our skilled exterminators at JPW Bed Bugs are ready to inspect and wipe out any pest in and around your home. If you've ever woken to a cluster of bed bug bites, then you know how disturbing this can be. If you suspect your home might be infested, then it's imperative you contact us as soon as possible. Please don't hesitate to call us at JPW Bed Bugs, we'll come over right away and take care of any and all pests and bed bugs.

Simply fill out the form below and we'll get back to you right away with more information, along with a free cost estimate for bed bug removal.